ADD SOME EXCITEMENT TO YOUR DATE NIGHT, GET-TOGETHER, LOCKDOWN OR FAMILY TIME.
The perfect way to spend time together
Each envelope contains a perfect variety of thoughtfully-designed puzzlessuitable for the whole family (ages 10+). With an intuitive balance of paper and digital puzzles,Each episode should take your party 1-2 hours to solve. Enhance your experience with the immersive music playlist, and feel free to sneak a peek at the optional clues in case you need a little extra help.
LOSE YOURSELF IN THE INTRICATE DETAILS OF EACH UNFOLDING CLUE.
Experience jaw-dropping "ah-ha" moments.
Then stand back in wonderas the whole episode opens up to you. Escape Mail is brilliantly constructed so thateach clue flows into the next, building to a final episode reveal that will leave you stunned and wanting MORE!
YOU DON'T NEED TO GO OUT TO HAVE AN EXPERIENCE.
EACH ENVELOPE COMES PACKED WITH ALL THE EXCITEMENT, SUSPENSE, ACTION AND MYSTERY OF AN INCREDIBLE NIGHT OUT.
You can use Escape Mail almost anywhere as an exciting, unexpected and engaging activity for families, friends or couples.
Escape Mail is a family friendly adventure (all content is PG). The difficulty of Escape Mail is suitable for anyone 10 years or older, but playing with an adult is recommended for anyone under the age of 14.

There are 2 difficulties to choose from as well (Standard & Expert). Unless you have solved many escape room games before, or you're a sucker for punishment, we recommend starting with the Standard difficulty.
There is access to tiered hints online. Regardless of the difficulty level you choose, you can always access multiple hints (and the solution) with every puzzle along the way.
Everything you need to solve the puzzle is included in your envelope, with the exception of a pencil and an internet-connected device. Some episodes will also require scissors and tape.
Escape Mail games are different. There's no doubt about it. Just ask Nicholas L who said, "I'm not someone who normally would have chosen an escape room style game; but it has been so much fun trying something new with my wife." What do people love about Escape Mail?
A Running Storyline: You can lose yourself in the mystery over 12 months as each episode connects to the one before it, including plots twists, clever connections, and Easter eggs!.
Variety of Puzzles: When you play Escape Mail you realize no two episodes are alike. Every theme is different and every puzzle we approach from a new angle to keep it fresh for you.
Quality Elements: Our games are immersive, tactile & durable. We even include multimedia such as websites, apps and Augmented Reality.
Challenging & Satisfying: By the end of an Escape Mail episode, you have a real sense of achievement and accomplishment.
What are people saying about Escape Mail
★★★★★

"Every episode really hooks you, and you want to continue on to the next one!"

Cici

Escape the Roomers
★★★★★

"I'm wildly impressed by this, and cannot wait for the next one"

Brandi

@boarding_school_with_brandi
★★★★★

"This was one more thing we could do over video calls, to stay connected, stay in touch"

Kerry Ann
★★★★★

"I couldn't wait, I opened it at the mailbox"

Chantel
★★★★★

"If you like escape games like we do in my home, this is the coolest game, it's like getting an excape room declivered to your house"

Charlene
Customer Reviews
09/05/2023
Justin &.

Canada
Just Get It
This was the greatest thing that I have ever ordered and enjoyed every minute of it! Such a great date night and to just disconnect and spend time together while solving riddles and puzzles.
Hahahaha we are loving this review you guys! So good!! Thanks for sharing ;)
08/11/2023
Catherine P.

Canada
So fun!
My husband and I love puzzles and escape rooms! This ad popped up and I thought I'd give it a try! The first two episodes were great! Love the interactions! We ended up buying the rest of season 1! Would love a season two ;)
Working on Shinobi(presale available now on the site) and Season 2 is in the works!!!
07/26/2023
Claire P.

United States
The mail didnt ship
They Claire, thanks for contacting us, we're glad you let us know about the issue and we're happy to have connected with you to sort it out. Let us know what you think of the puzzles when everything arrives! Thanks :)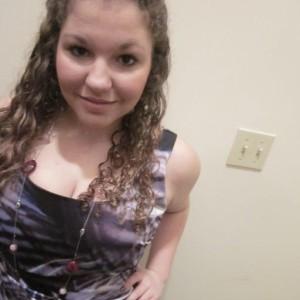 AT
06/19/2023
Alexandra T.

Canada
Great present to do on a night in.
Great experience! We got the whole subscription after this! Some are harder than others but also you over-think some of the simple things.
Thanks for reviewing Alexandra! Totally, the over-thinking will get ya ;)
06/08/2023
Miah R.

United States
Good service
Really nice and enjoyed it with the family thx escape mail!!
04/19/2023
Halina K.

Canada
Disappointed with order as ordered "expert" and received "beginner"
I bought the Escape mail starter bundle for my son's birthday and he has not had the opportunity to do them yet so can't offer a review however I ordered the "expert" starter bundle and received "beginner". Was disappointed not to receive what I had ordered.